Can a trust really protect your assets?
How can you obtain finance and invest in property in this market?
What difference does good property management make to your bottom line?
You are no doubt aware that property can be an excellent way to build wealth and provide for your retirement. However, the current property market, especially in Auckland, is a challenging environment for homebuyers and investors alike. House prices continue to rise and the new 40% LVR rules are making it more difficult for investors to obtain finance and build their portfolios. Hard as it is for those already on the property ladder, the mountain can seem insurmountable for young people starting out. How can they even think about buying a property? Come to the 2017 Property and Trust Event, and find out.
And once you own property assets, how can you protect the wealth you are building? There are far too many horror stories of people unnecessarily losing the investments they worked so hard to gain. One of the ways to protect your assets is by using the correct structures, including trusts. However, a trust needs to be set up correctly if it is to afford the protection you seek and avoid becoming a sham.
Additionally, you need to maintain your property investments so they hold their value, as well as maximising the income you receive. Good property management is a large part of this, but there is more to it than meets the eye – you need to understand rules and regulations, maintain the physical property, keep good relationships with tenants, and know how to deal with problems in a constructive and efficient way.
Getting these three aspects working together – finance, structures and management – will put you one step ahead of the game. Come to the 2017 Property and Trust Event , where you will hear experts Janet Xuccoa, Shanon Aitken and James Grigg explain how to build your property assets and protect your investments so you can create a more secure future for you and your family.

At the 2017 Property and Trust Event, you will discover:
What's happening with interest rates
What the current LVR requirements involve
Tips for investors when obtaining finance
Strategies for new investors to get onto the property ladder
The traps that trusts and trustees can fall into which can decimate their wealth
What trustees should be doing to ensure their trust doesn't become a sham
Pitfalls all landlords will want to avoid
What landlords now need to do for insurance purposes
Ways to get the most value from your property manager
This will be a popular event, as the speakers are leaders in their respective fields and tickets will sell quickly. We are only running this event once this year, so book now to ensure you don't miss out.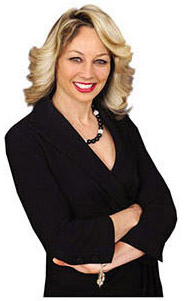 Janet Xuccoa, BCom LLB
Professional Trustee Services Director
Gilligan Rowe and Associates LP
Janet heads the trust division at GRA. She is a sought-after speaker, and author of the books Family Trusts 101 and Money Secrets 101. She will share with you:
Update on government policies and how they will affect you, your trust and your property investing
How to build wealth in a trust
What to do now to ensure your trust protects your assets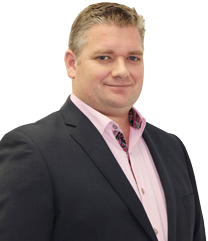 Shanon Aitken
Business Development Manager
Crockers Property Group
Shanon is a leading property manager with Crockers. He has extensive knowledge of the Auckland property market and is a specialist on unit title and residential tenancy legislation. Shanon's topics include:
Insurance changes all investors should be aware of
Health and safety for residential investment properties
Auckland suburbs and property types where rents are on the rise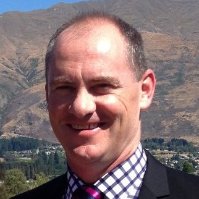 James Grigg
Managing Director
Simply Finance
James is one of New Zealand's most experienced mortgage brokers. His firm has a team of five brokers covering all facets of property finance. James is passionate about ensuring his clients maximise their wealth via property investment, and he has personally helped thousands of clients achieve their goals. James will cover:
The rise of second tier lenders and the advantages of using them to build your portfolio
Ongoing changes in credit criteria and how they are affecting investors
Where interest rates might be heading
How to make yourself more attractive to lenders in these changing times

At only $10 per ticket seats will not last, so book your place now. (If you would prefer to book over the phone, please call Gilligan Rowe + Associates LP during business hours on 09 522 7955.)
DATE:

Wednesday 11th October


REGISTRATION FROM:

6:15pm

VENUE:

Ellerslie Events Centre
80 Ascot Avenue, Remuera, Auckland 1050
(behind the Novotel by the Greenlane roundabout)

EVENT RUNS:

7:00pm to 9:00pm

PARKING:

Free parking on site
Tea and coffee supplied on arrival

We look forward to seeing you at this event and sharing with you tips and strategies to build and protect your property assets.