Bank Accounts for your Family Trust
Here's a question from Chantelle M. from North Shore:
"Thank you for the great information! Can I just keep a good record of her accounts or do I really need to get a separate bank account for the family trusts stuff".

Thanks, Chantelle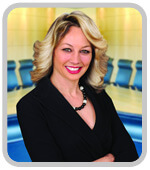 ANSWER:
Frequently, Trustees have to consider whether they should open a bank account for the Family Trust. This consideration usually arises when a Family Trust either receives funds or the Family Trust has to make a payment. My view is that a bank account should be opened when the need exists for such an account. So, if the Trust is going to receive funds or pay out funds, then a bank account is necessary. Hence, if a Trust holds shares and will be receiving dividends, then those dividends will belong to the Trust and thus should be banked into the Trust's bank account. Correspondingly, if a Trust is going to incur expenses, such as having to pay for a new roof for the home that it owns, these expenses should be paid out of the Trust's bank account. The reason why I think a bank account should be opened for a trust is because it assists Trustees to meet two particular duties they owe.
The first duty is to ensure monies belonging to the Trust do not get mixed up with Trustees' funds. Clearly, having a bank account for the Trust where funds are paid in and paid out assists in meeting this duty.
The second duty is that Trustees must be able to account to Beneficiaries for the administration of the Trust. Having a separate bank account and keeping copies of all the Trust's bank statements showing all the transactions undertaken by the Trustees is of enormous help in satisfying this duty.
It also assists your Accountant to accurately record transactions in the financial statements they will prepare for the Trust. Lastly, having a separate bank account with bank statements helps your Professional Trustee conduct a full review of the affairs of the Trust and to catch up on any Trust administration that is required. This exercise should be carried out annually once the financial statements are to hand. So in conclusion, I think that a bank account for the Family Trust Chantelle, should be opened when necessity dictates. That is, when the Trust is in receipt of income or is having to pay out on expenses incurred.
All the best,
Janet Xuccoa
Download free E-book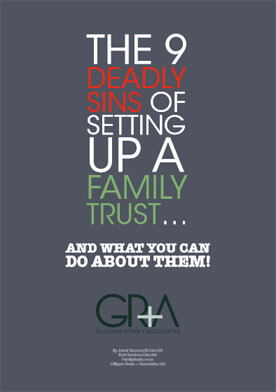 ---
Family Trusts Articles
---
NEW ZEALAND TAX CALCULATOR
---
ASK THE EXPERTS
goGot a question or need help? Send us your details and we'll contact you.
---

We've got seminars and workshops for property investors, business owners and in fact anyone interested in protecting their wealth and reaching their money goals.
View upcoming events
---