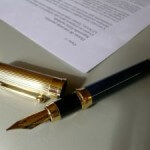 When a Family Trust is established it is important to note that it usually runs for a period of up to eighty years. In most cases, this means the Trust will outlive the people that set it up.
This of course is part of the intention of establishing the Trust in that it is often seen as the cornerstone of an estate plan whereby individuals pass their assets onto children and chosen beneficiaries.
This means that in conjunction with the Trust, it is critical that you also execute new Wills and a Memorandum of Wishes for the Trust.
Wills need to be prepared at the time that a Trust is established because Wills deal with your personal assets. Once you have a Trust (that you intend to own many of your private assets) your Wills need to be redrafted to reflect this.
Principally your Wills should now direct your assets into the Family Trust on death so that they are not part of your estate and do not pass to your children or chosen beneficiaries personally.
You will often also find that your Trust Deed reserves certain powers for you including the power to appoint and remove Trustees and gives you the ability to name who you would like to succeed you in holding these powers in your Will.