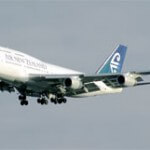 In this article Matthew Gilligan, Director of GRA, discusses what asset planning is and issues that expats and migrants to NZ should consider when migrating or returning to New Zealand. Whether a returning expatriate or new migrant, if you are considering a move to NZ or have just arrived here, this information could save you ...everything.
Expat Tax And Legal Structures For Asset Ownership In New Zealand
Asset planning is the process of structuring the ownership of assets, to maximise the taxation and legal benefits available to private individuals. It looks at asset protection, estate planning, taxation and matrimonial issues as part of the process. For migrants and expatriates, asset planning becomes more complex due to cross border tax issues. The taxation rules of the country of origin, intermingled with optimised ownership structures in New Zealand, often creates taxation challenges for migrants. A key point to note is that a migrant coming to NZ has tax planning opportunities available to them before they migrate. Advice in advance of arrival into NZ is key to getting these benefits, as the opportunities are not always available once a migrant has landed here.
Discretionary Trusts
Discretionary Trusts are often used as asset protection vehicles in NZ, because New Zealand's tax and regulatory environment make Trust ownership of assets extremely advantageous. In short there are few ( if any ) tax or legal disincentives of Trust ownership in NZ, but many advantages. This is quite different to, say, Australia where Trusts have all sorts of taxation complications that make Trusts an unattractive ownership option in many circumstances.
Some Taxation Benefits Of Family Trusts In New Zealand
The Trust tax rate at time of writing is 33%, which is lower than the top individual marginal tax rate. It is therefore possible to shield income from the upper marginal rates in NZ utilising Trusts. Similarly business ownership via companies owned by Trusts shields business income from the marginal tax rates, upon distribution of income from companies.
Discretionary Trusts allow private investment income and potentially business income to be apportioned across the beneficiaries. This concept often referred to as income spreading, allows income to be efficiently taxed at the lower marginal rates of family members ( say 10.5% to 17.5% ) rather than at the trust rate.
In certain circumstances Trusts can be utilised to stop the double taxation of income earned a cross borders. This is a critical consideration for those intending to maintain international business interests.
There are many other tax considerations of Trusts, but for the purposes of this article it is sufficient to say that from a tax perspective, Trusts in NZ provide flexibility and taxation planning options for migrants that individual ownership of assets does not. Trust structures which are mainstream in NZ law, can be kept relatively simple and provide significant benefits if set up correctly.
Expats & Asset Protection
In addition to taxation benefits, Trust ownership of assets puts a wall between any potential creditor of a private individual and their assets. Risks may include prospective business ventures, claims stemming from personal liabilities and matrimonial property claims. For this reason GRA encourage their clients to utilise Trusts for asset protection purposes, in addition to the taxation benefits.
Expats, Estate Planning In NZ & Family Trusts
One more matter to consider when migrating or returning to NZ is your estate plan. Preparing a new Will binding under NZ law, that takes into account your current state of your (domestic and international) affairs is a prudent detail to cover off on arrival. GRA have an estate planning practice that can assist you with advice in this area.
Generally where a Trust is involved, the Will directs your private estate to pass to your NZ Trust for the benefit of your surviving beneficiaries. Control can also vest to them via the Trust at your discretion. In addition to the structure of the estate, careful consideration needs to be given to taxation considerations for foreign and domestic assets in this process. Foreign tax jurisdictions crystallise taxable disposals of assets on death that often do not apply in New Zealand. For example, NZ (at the time of writing) has no capital gains tax regime, thus greatly reducing the impact of taxation duties on death.
As many migrants will be aware, this is not the case internationally for most OECD countries and careful cross border consideration needs to be given in this area of a migrant's affairs to avoid unwanted bills to beneficiaries.
Tax Exemptions for new Migrants
There are also some different income tax rules that apply to new migrants, as well as returning NZ residents. In order to encourage immigration to NZ both by new migrants and also expat New Zealanders there are concessionary tax rules that apply for a four year period following arrival in New Zealand.
Before we discuss the concessions it is useful to note what the tax implications of moving to NZ used to be before these new rules came into play on 1 April 2006. If you arrived in NZ prior to 1 April 2006, and became a tax resident of NZ as a consequence, you were then expected to include all offshore income in your NZ tax return.You would get a credit for the tax paid in the foreign jurisdiction, but would then have to pay tax in NZ if there was any shortfall. On top of this there could be income that would be taxable in NZ that would not be regarded as income and taxable anywhere else.
An example of this was foreign exchange gains on loans or cash savings. Where a NZ tax resident has loans or deposits denominated in a foreign currency, with certain exceptions, the movements in exchange on that are taxable. This means that if there is a gain experienced because of the movement in the exchange rate, that gain is taxable.
Finally, we note that there is a requirement to deduct non-resident withholding tax (NRWT) from interest paid to non-resident lenders. Although this is a tax on the lender's income, it is a cost that is often borne by the payer of the interest and is often an unexpected tax cost of becoming a NZ tax resident.
New Rules From 1 April 2006
If you put all of these rules together you can see assuming NZ tax residency can lead to significant and unexpected tax costs. In order to mitigate this, on 1 April 2006 a new set of rules was enacted which allows new migrants or returning migrants, whom have not been tax residents for a period in excess of 10 years, to have a four year tax holiday from having to return foreign income in their NZ tax return. Although this is not an open-ended exemption, it is useful one and should be considered prior to arriving in New Zealand. For example, it may be advantageous to move offshore investments into low tax jurisdictions where they bear minimal tax in the country in which the investment is made and then benefit from the four year tax exemption in New Zealand.
Summary
Trusts in NZ have advantages from both a taxation and legal perspective. There are many taxation, commercial and legal ramifications of migrating assets across borders. It is important to get the right advice to avoid costly mistakes to protect wealth. Whether a returning expatriate or new migrant, if you are considering a move to NZ or have just arrived here, we invite you to contact us directly for advice.