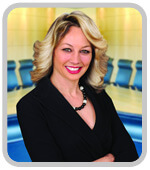 Dear Trust Lawyer, If you're a Family Trust lawyer, I can assume you are at least curious about how you can reduce risk, improve your service and possibly increase your level of business. If that's true, please read this entire message. Even if we don't end up talking, I'm sure you will get some value or ideas from what's written below.
Risk Management When it comes to trust work, we understand the pressures and risk that lawyers can face. Getting small but important trust administrative matters completed on time and correctly every time, is expected. And it's what we as lawyers get paid to do. On the other hand, failure to act properly as trustees on behalf of our clients can be devastating. It can cost us, our practice and our partners financially, let alone our reputation... We've heard the stories before. Here are a few that I am personally aware of, that had tragic results:
Failure by a lawyer to recognise that GST is payable on the sale of a property by the Trust that he was a Trustee of.
A client (unbeknown to the lawyer acting as their trustee) registering the family trust for GST, claiming GST and then failing to repay the GST on the sale of the property.
Then there's the story about the employee of a practice who tried to cover their tracks when it came to gifting. They had 'forgotten' to complete gifting documents for a number of clients. To remedy this situation they decide to prepare 3 years worth of gifting for each client, get the clients to execute the documents and then present them all at once to the IRD. As you can imagine, the clients were not happy when the IRD demanded their pound of flesh from gifting duty.
Or what about that life insurance money that paid out to the trust of one of your clients (with you as trustee) that you've held on term deposit for the past 4 years, waiting for the main beneficiary to come of age.
Does any of this sound familiar?
Why Does This Happen?
Failure to act properly as trustees on behalf of our clients can occur for a variety of reasons. Some of those reasons could include inadvertent omissions as a result of an extreme or heavy workload. Mistakes can happen. For a variety of reasons we become less vigilant with trust work that we delegate to employees who themselves may fail in their duty. Similarly, we may experience problems because we just don't have the staff or the right processes in place to catch problems before they arise - or to stop our clients wandering and causing some disaster which we are implicated in! Whatever the reason, the thing we ALL have in common, is that we all want to avoid these things from ever happening. Right?
If You Are Acting as Trustee, the Buck Stops with You
Whether you are acting as a trustee in your personal name or in the name of a corporate, we all know that at the end of the day, the buck stops with you. If we cause a loss to a trust as trustee, a beneficiary has the right to feel aggrieved and may seek to recover against us. Ouch. Judgements from our Courts have shown that time and time again. We as trustees, we place ourselves at risk when we fail to act as we should. In fact sometimes, we can attract risk because we may not be clear about exactly what needs to be done. And when that risk crystallises it can it can bring about some nasty results. It may cause:
sleepless nights as we go through the litigation process
worried hushed conversations with our insurers
financial loss to the Practice as we spend time fighting the claim or worse, losing the action, negative publicity either before or after the judgment has come down,
loss of reputation whether warranted or not
loss of income as other clients hear about the issues and leave the practice.
And if these consequences aren't enough to send most lawyers running for cover, consider the increased scrutiny and negative attention that can result from colleagues and peers.
So, what's the Solution?
After consultation and use by several practices already, Cornwall Trustees Ltd (through Gilligan Rowe + Associates Ltd) have developed a complete Trust Administration service designed for use by lawyers involved in trustee work. It's the provision of essential trust administration services, that you in turn can recommend to your clients. For a low fee payable by your client, we take care of the small but critical tasks necessary for any trust to withstand any scrutiny. In effect we remove any risk attached to the ongoing administration by managing:
Preparation of minutes/resolutions
Deeds of acknowledgement of debt
Variable interest loan agreements
Gifting
And more. What's in it for you and your practice? By briefing out trust administration work to us, you receive a variety of benefits including increasing the time you have available to spend on other matters that increase your income production. Aligning yourself with New Zealand's Corporate Trustee of The Year (that's us), can add value to the relationship with your client and enhance your overall offering. But the biggest benefit to you of working with us is the tangible risk reduction that you will experience and the peace of mind knowing that the small but necessary details are taken care of.
Non Competition Of course, we respect that the client is your client. So for that reason, we give you our promise that we would not complete any legal work for your clients. In fact, we're prohibited from doing that. Instead, we (where possible) would refer extra business back to you. How? If appropriate, after the analysis of your clients' financial statements and other material (which is a normal part of our process), we can report any recommendations requiring your attention back to you and your client. As an example, this work could include putting in powers of attorney for the client or registering a General Security Agreement. Low Priced, High Value Service to Your Clients Our processes, systems and attention to detail are second to none. In fact these attributes helped us secure our national award which is judged on procedure, merit, structure, achievement and client satisfaction. It's summed up in the following:
A real strength of Cornwall Trustees is the hands-on commitment from the Directors through to clerical staff where their integrity and personal belief in the structure and process provides the client with a high degree of security. Errol Anderson, Registrar NZ Trustees Association.
We believe that these are all the things that your clients deserve. Can We Work Together? We'd like to share more detail about how we could add value to your practice - including our pricing. The first step is to Request A Call. I'll speak to you personally, answer any questions and email you an outline of our services and our promise.
If you can't wait, please call (09) 522 7955 and ask for me, Janet Xuccoa. Thank you for reading this.
Janet Xuccoa BCom, LLB Professional Trustee Services
Gilligan Rowe + Associates P.S.
We can work with trust lawyers anywhere in NZ.