At Property Ventures we are increasing our focus on new builds as investments because we see tremendous advantages from a financing perspective. Not only do investors get pristine new and low maintenance properties in better areas, they get the benefit of 80% LVRs and tax advantages from higher chattel depreciation.
These smart tax and finance benefits make investing in new build property an investor's dream, as only 20% deposit is required.
What Are We Talking About When We Say 'New Builds'?
Off-the-plan apartments or townhouses
Sections
Sections with land and home packages
New builds that are purchased from the developer within 6 months of 'code compliance' or earlier.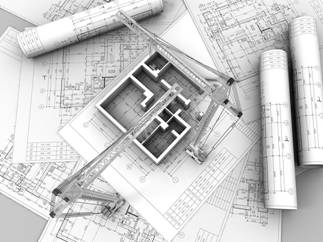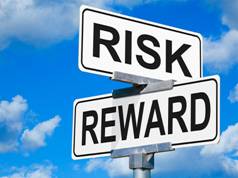 Fundamentals of Purchasing New Builds
So let's talk about some of the fundamentals of purchasing a new build.
Developer
This is very important. You should always go into a development where the developer has had a great deal of experience. And when I say experience, I mean experience in a variety of types of developments. Remember, a developer is no different to a 'small time reno and sell/hold investor' – the more they do the wiser they get. They learn on every development, and figure out what works better for the next project. Things like:
What the needs of the buyers are
Tenants' needs
Community needs
Construction costs
Lending criteria
Time lines of the project
These are all individually so important for you, the buyer, at the end of the day and can make an off-the-plan build more costly or risky.
So the more a developer has done, the more comfort you should have in working with them and the end result you will get.
Finance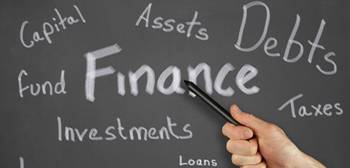 It's not something to be afraid of, but you need to have your 'ducks in a row'. If you are purchasing off the plans for a completion that is more than a year away, there are no guarantees your finance will be approved based on today's rules. Most lending institutions won't confirm lending that far out.

But don't be alarmed, especially in today's market. If you would be approved today (in a very harsh lending period with banks) and your personal situation is not expected to change in the next year and a half, you should be ok.

Just be aware things do change. You might go from two incomes to one, for example. So just make sure you are happy that when the time comes, you will be able to pay the money for new build.
Sunset Clause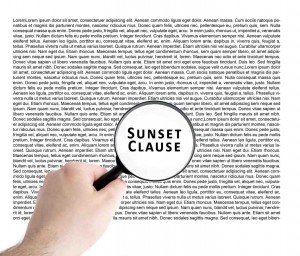 This is incredibly important if you are buying an off-the-plan investment or home. In most cases there is an expected date the project will finish and code compliance certificate issued, but inevitably these do get pushed back. There can be many reasons for delays, so what you should have is a 'Sunset Clause Date' which might be six months or a year after the expected finish date. (It has to be fair for the developer as well.)

If the project is not finished by this date, you, the buyer, have a chance to pull out of the project and get your full deposit back. If you want to stay on with the project you can.

Remember, one of the risks with developments is time and what the market will be doing when it is finished, so bearing this in mind, the 'Sunset Clause' is a MUST.
Benefits of Purchasing Off The Plan, And/Or A New Build
Capital Growth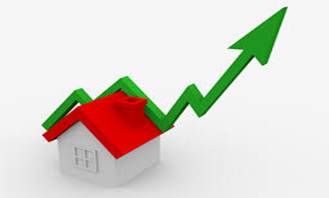 With just a small deposit you get maximum growth from the whole purchase price while the property is being built. This is most effective in a growing market. Caution is to be taken in a flat market.

Example

Purchase Price
$500k
Deposit
$50k
Valuation (Price at settlement)
$550k
The Investor has made 100% on their money put into the deal.
Choice
As you see from the above example, time can be a great thing because it can give you choices. By the time your new build is ready, you may have made some equity. This may mean you can refinance and use the equity to subsidise some of your deposit, or you can revalue after settlement and use this for another property or take the gains back out of the property. It could also allow you to trade the property before or at settlement, which means you will have profited from just a minimal deposit. Of course, you would normally have to pay tax on any of this profit (something to discuss with your accountants).
Depreciation On New Builds
Depreciation on chattels is still very much a good thing for investors. An investor can claim this as an expense and it can be worth thousands of dollars in the early years, especially when everything is new, and/or you purchase furniture with the build. Talk to your property accountant about this.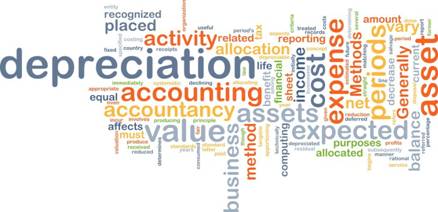 Less Maintenance
A new build obviously means less maintenance expenses for many years, resulting in more cash flow.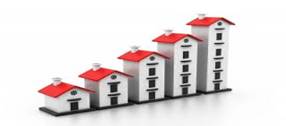 Tip: Maximise the early years of depreciation and savings on maintenance, and pay this against the principal. Don't squander this money; pay it against the principal meaning accelerated results in later years. This will give you choice, because less mortgage means:
Less risk in your investment
Less interest to pay
More lending capacity on your investments
Better cash flow
Invest well, and if you do your finance wisely, you can accelerate your investment portfolio quickly.
Lending Criteria
Depending on what sort of new build you are getting into, you can get much better lending conditions than normal loan-to-value ratio (LVR) rules for investors. It is the 'norm' to only have to provide up to 20% of your own money towards the purchase price, depending on what you are purchasing.
Deposit Bonds
These may be of benefit to you. On some occasions and projects, the bank may offer you (if you ask) a deposit bond. This means that it may only cost you a small fee (approx. 1% of purchase price) and they will finance the rest of the deposit. Put that calculation to the example above and you will be smiling. Conditions apply to this and you must ask your bank.

Hands-Off Investment
Many of you are busy and just don't want the hassle of dealing with builders and tradespeople. It can be time consuming, very draining and get very frustrating. Many new builds can be totally hands off, which means minimum input and little stress for the investor.

Tip: Make sure there are no clauses in your agreement with the builder that allow them to increase the build cost; you must get a fixed priced contract.
For any more info on new builds contact either Mark mark@propertyventures.co.nz or Hamish Hamish@propertyventures.co.nz. You can also visit http://www.propertyventures.co.nz/new-builds-listings to check out what is currently available and watch the video with Mark Honeybone and Matthew Gilligan where they discuss new builds.