GRA | Events | Seminars
UPCOMING WORKSHOPS & EVENTS:
Property Leaders is a full-day event providing up-to-date market analysis, commentary and strategies, presented by property market leaders.
Our quality speaker panel is made up of experts who deal in facts and experience, not hype and unrealistic numbers. The 27 May 2018 event features Matthew Gilligan (GRA's managing director and property partner)
, Tony Alexander (BNZ chief economist), Ashley Church (CEO of the Property Institute) and other industry leaders.
It is being held at the Ellerslie Event Centre in Auckland and tickets are only $45 for the whole day (including morning tea, lunch and afternoon tea).
A property investment seminar where you get to find out:
What's happening in the Auckland property market

What are the best property strategies to be using right now

How to structure

your investments correctly while maintaining tax effectiveness

Why protecting your assets is the key to investment survival

What are the latest property educational tools on the market

How you can make money from purchasing just one investment property

Gain access to the best property finance broker and rental management companies

Learn different ways to increase your chance of reaching your retirement goals

Actual property deals including the figures that clients have completed in this market

Plus so much more
Once you book all details will be emailed to you.
Each seminar is limited to only 50 seats, so book your place early. We will send a reminder text.
Property School 101 (7-week course)
During this course you'll learn how to consider big-picture strategy, as well as the details of how to analyse deals and build a portfolio. It is this combined approach that will teach you how to maximise returns while minimising risk. Graduates have described Property School as "fun and informative" and "great value for money", and it is exciting to see the positive results our students are achieving.
To find out more about Property School 101 go to our Property School 101 web page by clicking here.
---
For further information on any of the above events please click on the link if applicable, or call us on +64 (9) 522 7955 or email info@gra.co.nz
GRA runs and promotes seminars throughout New Zealand for both the public and existing clients, as well as on behalf of GRA and our Alliance Partners.
We're proud of being at the forefront of providing important and timely information to help almost anyone who is serious about achieving financial success.
Our seminars cover a variety of topics and include issues that affect:
.................................................................................................................................
Client Testimonial
Overall I would rate Property School with a A+. I particularly enjoyed Matthew's presentation on subdivision. It felt like you really care about your clients.
Ross - October 2015
UPCOMING EVENTS
---
---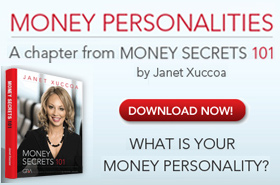 ---
ASK THE EXPERTS
goGot a question or need help? Send us your details and we'll contact you.
---