Wealth Suite is a subscription-based, comprehensive learning, analysis, planning and forecasting resource developed by Gilligan Rowe & Associates. It is designed to help you reach your financial goals faster, using online forecasting and property analysis tools.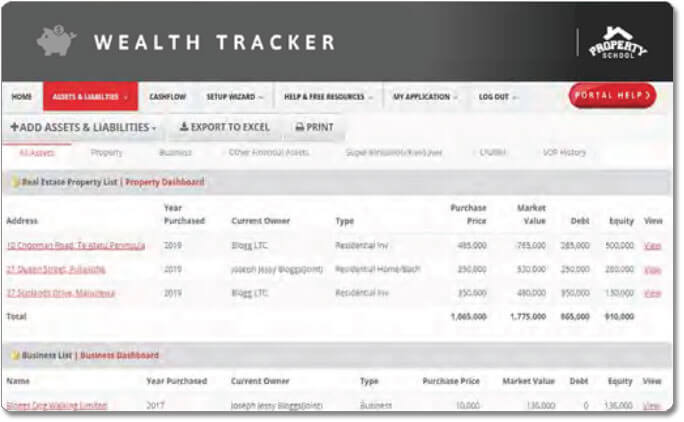 Wealth Suite allows you to understand your current financial position, forecast your future position, and test 'what if' scenarios to see how you can change the outcome, all in a self-drive environment.

With a strong property investment focus, Wealth Suite has tools and calculators to assist you in researching and analysing property deals, along with a huge amount of educational content.

Because it is an online tool, you can share it with your advisers - all in the interests of helping you make better financial decisions.
For an introductory discussion to discover how Wealth Suite might benefit you, please fill out the form below.
Wealth Suite Overview
Wealth Suite has five key components:

Download the
Wealth Suite PDF brochure