Would you like to know where the New Zealand economy is heading and what interest rates will likely do over the next 12 months? Would understanding what is happening in the New Zealand property market help you make better investing decisions?
The last few years have seen Auckland's property market boom. From 2008 to 2015, values increased by over 70%. Recently we've seen a cooling off in the Auckland market, and some commentators are predicting a crash, while others predicting more moderate growth. Is this likely? Auckland still has excellent fundamentals and a housing supply deficit – what influence will this have? What about the regions and smaller cities? Is it time for property investors to migrate capital out of Auckland?
Come to the GRA 2016 Economic and Property Update at Ellerslie Racecourse on Tuesday March 22nd, and listen to Tony Alexander and Matthew Gilligan speak about what they think is likely to happen, what factors are influencing the market, and how you can invest in the current conditions and profit, no matter what region you are investing in.
Listen to Tony talk about the big picture of the New Zealand economy (in relation to property), and Matthew will discuss his view of the best investment strategies to use in this property environment (with live examples of very successful deals).
Book your place now and you will receive a copy of Matthew Gilligan's Tax Structures 101 on the night. Seats are limited so get in quick!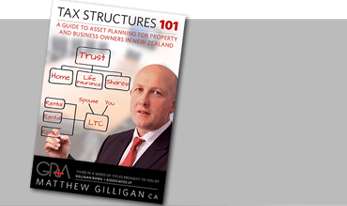 TICKETS ONLY $20
Everyone who comes to this event will receive a copy of TAX STRUCTURES 101
by Matthew Gilligan
Every year GRA's Economic and Property Market Update is quickly sold out because it provides intuitive insights into the property market and the general economy. Matthew Gilligan and Tony Alexander, leaders in their respective fields, will spend over 2½ hours with you, sharing their knowledge and predictions to give you a forecast for the coming year. These will not be your normal bland observations – Matthew and Tony are both highly opinionated and focused on property, which makes them very interesting speakers.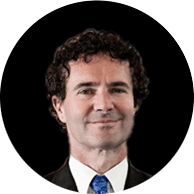 Tony Alexander's topics:
Where is the economy heading and what does
this mean for the property market?
How the economy will shape up in 2016
Overview of the Auckland property market and where it is headed
The effects the new banking and IRD rules have had
What interest rates are doing and the impact they are having
How factors such as migration and availability of Chinese capital influence the market
How investors can take advantage of the current market conditions
Question and answer session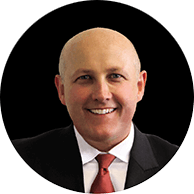 Matthew Gilligan's topics:
How property investors can benefit from the current market
Three killer strategies to use in the Auckland property market in 2016
Update on the Auckland Unitary Plan and implication of recently released zoning changes (and how to make money out of this information)
The top 5 things to avoid in property in the current market
What areas and types of property you should target in the current 2016 market
Matthew's last three property deals as case studies
Things to think about if leaving Auckland to invest elsewhere
Matthew's view of the Auckland apartment market
Matthew's prediction for when the boom will end and why
Tax and finance structures update
Question and answer session
Tickets are only $20 and because this very popular event is only held once a year you will need to book early in order to confirm your seat.
Additionally, everyone who purchases a ticket to this event will receive a copy of Tax Structures 101 by Matthew Gilligan (usual price $40), which you can collect at the event.

About the speakers
While both Matthew and Tony are technical experts, they are popular speakers because they present information in a manner that is easy to understand and easy to implement.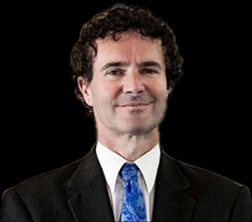 Tony Alexander
BNZ Chief Economist
Tony has been the chief economist for the Bank of New Zealand (BNZ) since 1994, and provides regular commentary on developments in the New Zealand economy. He is an accomplished speaker and each year delivers between 80 and 130 presentations at bank seminars, conferences, and client functions around the country and offshore, and is highly sought-after for media interviews. Tony writes and distributes the Weekly Overview directly to 12,000 email recipients with extensive links from other websites.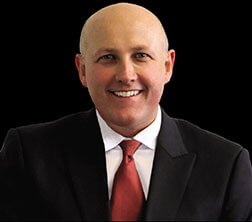 Matthew Gilligan, CA
Managing Director, Gilligan Rowe and Associates LP
Matthew Gilligan is a chartered accountant and managing director of Gilligan Rowe + Associates LP. Matthew heads GRA's specialist property and asset planning division, helping clients build wealth through property and create optimal tax structures. He has extensive knowledge and experience in the property market and has been involved in this area for over 20 years. Matthew practices what he preaches – he is currently involved in over a dozen developments, including subdivide-to-build, subdividing and relocating houses, as well as holding an extensive buy-to- hold portfolio of over 25 properties in the Auckland market. A great believer in sharing knowledge, Matthew is a well-known speaker on asset planning and property investment, author of two books (Tax Structures 101 and Property 101), runs property investment education programmes and writes a regular blog.
Tickets cost $20 and a few hours of your time, and you will gain invaluable information to help you plan a successful 2016. At this price seats will not last, so book your ticket now. Tea and coffee are included, plus you will you will receive a copy of Tax Structures 101 which you can pick up on the night.