Discover how to start and
succeed in property investing.
Gilligan Rowe and Associates are a chartered accounting firm specialising in property, as well as asset planning, legal structures, taxation and compliance. We help new, small and medium investors become long-term successful investors through our education programmes and property portfolio planning advice. With our deep knowledge and experience, we have assisted many hundreds of clients with building their wealth through property investment.
Do you feel like you constantly miss the boat?
Would you love to get into the property market, but think that you've left it too late?
Have you noticed that despite always thinking you've left it too late, the market consistently seems to go up?
How do you break the gridlock and get into property investment safely while minimising the risk of a market downturn?
It's all about changing strategy as the market changes because different strategies work at different times in the property cycle. Come to GRA's Property Investment and Education Seminar and find out how to get in to the property market, and what successful investors do to manage the ups and downs of the property cycle
This FREE event is held at our offices in Newmarket. Click on the date below to secure your seat.
UPCOMING DATES
Wednesday 26th September, 6:45pm Book here
Tuesday 16th October, 6:45pm Book here
Kiwis and property go hand in hand and have done so for as long as we can remember. Property investment is an obsession and more and more Kiwis are purchasing either their own home or investment property. But why is this? Is it because we don't like to invest in other investments, or is it because property prices in certain parts of New Zealand just seem to keep on going up year after year despite the sceptics out there expecting prices to drop?
There are plenty of excuses for not investing in property, and you've no doubt heard many of them. People are afraid of losing money, that the market will crash, that tenants are awful to deal with. Investing involves large amounts of money, so it is understandable that people can be fearful.
And yet, in spite of all these 'reasons', there are many people who are successfully using property investing as their wealth creation tool for a secure retirement. Find out what they do differently by coming to one of our FREE Property Investment & Education Seminars. We can show you how to manage risk with your property investing - and managing risk starts with knowledge.
Why is property such a good investment for your wealth creation and retirement planning path?
This FREE seminar will teach you why property is still a high-performing investment and wealth creation asset in New Zealand and why professional investors are predicting property to outperform any other investment over the next 25 years.

But property is only a good investment if you know how to invest in a way that reduces your risk and maximises your returns. Whether you invest in one rental property or ten, it doesn't matter, but what does matter is that you make the first step to get yourself educated in how to purchase property correctly. Don't invest in property until you learn the traps!
Our philosophy is about building wealth steadily and safely over the long-term (10 years), and the strategies we teach are the ones we follow ourselves.
CLICK ON YOUR DATE
Wednesday 26th September, 6:45pm Book here
Tuesday 16th October, 6:45pm Book here
The fundamentals of the New Zealand property market, particularly Auckland and the other larger centres, provide a great foundation for property investment. What are good fundamentals? Low supply, high demand, increasing population, and high employment. These factors work to keep the property market buoyant and values continue to increase over time. However, you need to pick your area and know what you are doing, because there are some places and some property types that do not make for good property investing. You also need to understand how the property cycle works, so you can protect yourself from a market correction.
Take a look at the top 10 things you will learn at the Property Investment & Education Seminar:
Why property is still the No.1 investment tool for New Zealanders
Why the property cycle can help you make sound investment decisions
What type of property you should be purchasing
Where in Auckland you should be investing your money
What's driving the Auckland market
How the 65% bank lending rule will affect investors and how to get around it if you need to borrow more than 65%
Leaving the Auckland market; picking the best of the small centres to invest in
Tax and structure recommendations you don't want to miss
Case studies of property deals being done right now, and how you can do them too
Property question and answer session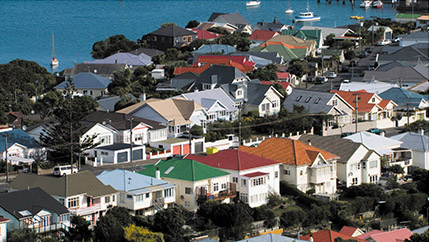 When is the best time to invest?
Now
Not next year, not in five years, not when the market comes back, not when the market crashes, not when the neighbour tells you to.
But NOW
CLICK ON YOUR DATE
Wednesday 26th September, 6:45pm Book here
Tuesday 16th October, 6:45pm Book here
Don't wait for another opportunity to pass you by. Pick up the phone and call us on (09) 522 7955 to book your spot, or just click on your preferred date above, fill in your details and we will do the rest for you.
We look forward to seeing you at one of our FREE Property Investment Evenings.