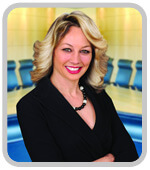 Got a Family Trust?
Here's a HOT offer from GRA that will provide you with great peace of mind.
We've been helping lots of Kiwis to protect themselves from 'Sham Trusts'. Sham Trusts are Trusts which may not (when tested) achieve the goal of the Trusts intended purpose which is protection.
You can read more about Sham Trustson this website to learn how important it is to have your Trust Checked.
For a limited time, we're offering our Trust Check-Up service (normally $199) for FREE. So, having your Trust tested has never been easier.
We'll provide you with a written report after we've checked the transactions and financial documentation of your Trust. You need to supply a set of financial accounts. There are other minor conditions which we can explain when we talk to you.
All you need to do is scroll down and fill in the form below now or call Janet Xuccoa on 09 522 7955.