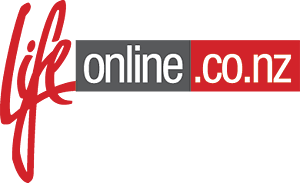 Lifeonline is an online personal financial planning tool that helps you plan and achieve your money goals faster.

Lifeonline eliminates so much of the risk associated with investing and holding on to wealth. How? Because it takes proven principles and concepts that are used by profitable businesses…and applies them over…and over again to produce a very accurate outcome.
Lifeonline enables you to bring together your personal income and expenses whether from salary, self-employment or business. Then incorporate your assets with passive income to produce your current financial position in both equity and cash flow.
Lifeonline doesn't stop there, you are then able to create future plans that can forecast you current assets to predict and determine if you will reach your long term goals.
10 Reasons Why Lifeonline Will Benefit You
Cash flow analysis for home, property, business (weekly, monthly, yearly),
Overview of total equity, debt and market value of assets
Complete data analysis of your home expenses and income
Performance based reports for investment properties including graphs
Tax and Mortgage calculations at a click of a button
What if asset projection planner for your retirement
Property analysis tool for purchasing future investments
Flip and renovation scrutiny planner for property projects
Manage your goals and events and receive them automatically via email
Kiwi saver, superannuation performance tool
To find out more about Lifeonline go to www.lifeonline.co.nz or fill in your details here and we will contact you.
How Do I Get Lifeonline
If you are an accounting client of GRA and don't have access to Lifeonline please give your senior accountant a call or email them to get setup.
If you are not an accounting client of GRA and haven't met with us before why not arrange for a FREE initial consultation by going to FREE INITIAL MEETING.
Already a Lifeonline user? LOGIN to Lifeonline
Testimonials
I have found "Life on Line" very enlightening. Once entering all the necessary information into "Life on Line" system, with very much user friendly consultants, I was able to see my position very clearly. Life on Line also has a number of other functions that I am sure I will find very helpful in the future. Look forward to keeping up to date with "Life on Line". Regards Trevor Morris – Cambridge